Train the Trainers
The RSGB will be running a Train the Trainers one day course in Cardiff on Saturday, April 18th. The event will be hosted by the Cardiff University ARS in the Engineering and Computer Science building.
Summary
Trainers on amateur radio courses need to deliver content to students from a wide age range and to an audience that has vastly different levels of knowledge and abilities. In light of these challenges trainers do a great job despite many not coming from a professional teaching background.
During the course participants will cover the following subject areas:
Ways students learn – we are not all the same
Alternative delivery methods
Quick and easy lesson planning
Delivering the practical assessments
Obtaining and giving feedback
Supporting students after they pass
For a full description of the course check the main RSGB event page: Train the Trainers
Join the Course
Send an email to the RSGB Training team at trainthetrainers@rsgb.org.uk for more information or to signup!
Share the News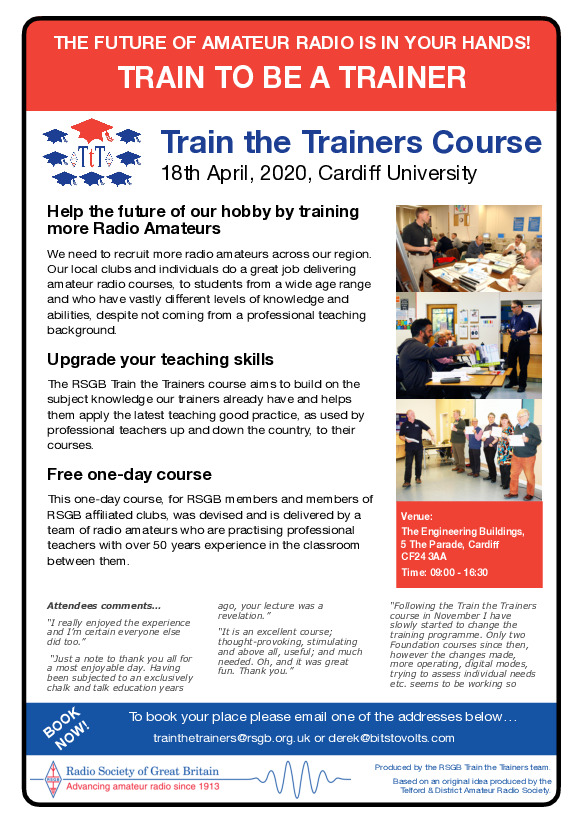 Here's a poster to put up in your club or share around!
Location
Queen's Building
5 The Parade
CF24 3AA
Cardiff